Scope Inks Letter of Intent With First End User of Scope Control
Justin McCoy
|

May 02, 2022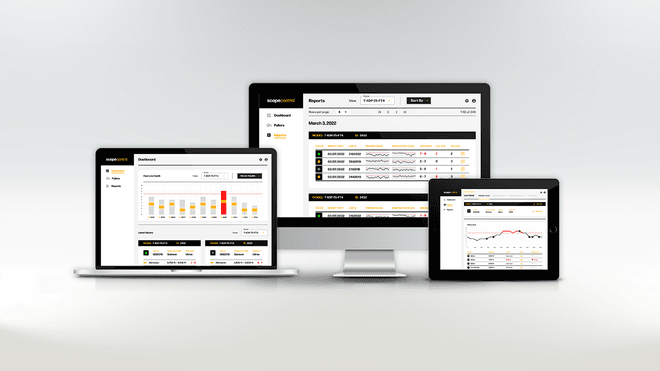 Another milestone for the revolutionary technology that will enhance accuracy of rope inspections, reduce risk of failure, and increase operator efficiencies in the utility sector.
---
HOUSTON – Scope Computer Vision Technologies, an inspection automation company that builds deep learning vision systems, today announced it has secured a letter of intent from a leading manufacturer in the utility stringing industry to purchase multiple Scope Control Units. The agreement further secures Scope's partnership with this visionary client in the utility stringing sector, and validates the industry's need for such technology.
"We have shined light on the incalculable risk that this industry has been forced to live with, presented our solution, proved that a faster and more accurate method for inspecting rope is feasible… and the industry has responded," CEO Justin McCoy said. "This commitment for multiple Scope Control units allows us to proceed confidently knowing the industry is ready to evolve."
Launched in the summer of 2019, Scope is developing automated inspection technology that assesses the condition of high performance synthetic rope for manufacturers and operators of utility stringing equipment, as well as users in the maritime industry such as escort tugs and vessel mooring systems. Scope Control is being designed specifically for the various utility stringing lines being used today. The technology will be able to assess the condition of an entire length of a stringing line, in real time, at speeds up to 8mph. Scope believes this will allow those concerned with line failures to realize an immediate and accurate line health assessment.
"When risk averse industries such as the utility sector see our capabilities, they realize that the subjectivity and inaccuracy of human visual inspections are unnecessary risks" explained COO Mike Poroo. "Line failures and dropped conductors need to be a thing of the past, and Scope is going to help this industry achieve just that. With this signed agreement, we are accelerating the development of Scope Control and plan to kick off field trials in the coming months."
Scope's first product, Scope Control, will be commercially available by this fall. The product will be a standalone unit that is positioned between pullers to inspect long distances of stringing lines. "With this product we aim to prove that the technology can be relied on as a consistent form of measurement for the quality of a line," Justin McCoy continued. "The industry is in dire need of a tool to standardize rope inspection practices."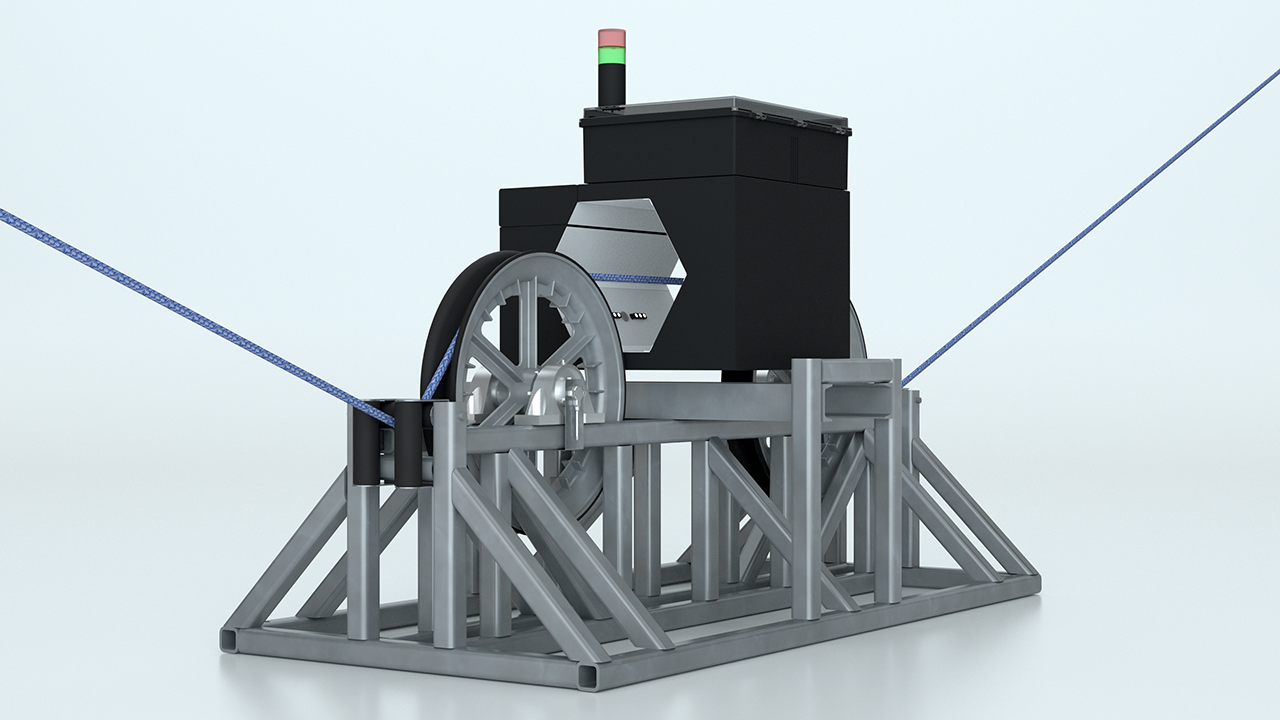 The Scope Control device uses the latest in sensor and camera technology, paired with deep learning neural networks, in order to recognize and grade the severity of damage modes that it detects on a stringing line. This is a significant shift from manual visual inspection where an operator is expected to accurately inspect miles of rope at a time. With manual visual inspection, results can vary as much as 45% from person to person, whereas the Scope Control technology is as consistent as only automation can be. Operators can continuously monitor line health in real-time with high precision.
Beyond inspection, Control provides fleet managers with a cloud based service where they can quickly assess the health of stringing lines across their fleet, from any device, anywhere. Fleet managers will be able to isolate troubled equipment, solicit or organize remediation efforts, and better predict reorder points. Poroo further explained "Scope will be able to provide useful insights to equipment owners such as which types of rope or fibers last longer, or which jobs or crews are more problematic."
The product's neural networks were trained to a very high level of accuracy through another Scope product, Scope Capture, which Scope developed for manufacturers of rope. Scope Capture enables these manufacturers to build accurate recognition models that are specific to their own rope products.
Scope founders believe that users of rope will demand highly accurate models from their rope suppliers, and Scope can serve both ends of the technology spectrum.
"We can equip both the manufacturer and the user of rope products in a way that establishes a common reference for the quality of a rope that is consistent across the industry, resulting in compliance that is realizable and maintainable. Utilities, construction companies, insurance providers and other authorities can now demand a much higher level of transparency regarding the health of operational lines."
----------------
About Scope
Scope is an automated inspection company founded in 2019 to improve safety and compliance in industries that utilize synthetic rope. The company's products Scope Capture and Scope Control leverage artificial intelligence and machine learning to identify defects and damage in high performance rope, assess the severity of the damaged areas and how they relate to one another, grade them, and communicate what actions are required to resolve those conditions. This is accomplished in real time, in-line with operations, at a higher-than-human accuracy, with software that is self-improving. Learn more at visionbyscope.com.
Press Inquiries
Please contact justin@visionbyscope.com – (713) 894-9592
--