White-Paper: Wagner-Smith Equipment Co. Implements AI Platform for Stringing Line Inspection
Justin McCoy
|

July 17, 2023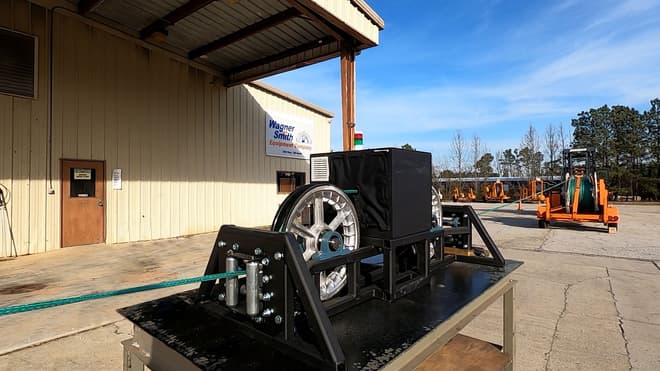 With one of the most expansive rental fleets across the continental United States, the inspection of stringing lines is a daily, ongoing effort at Wagner-Smith Equipment Co. Even with standardized procedures in place, manual visual inspections of these lines are extremely labor intensive and require technicians to maintain constant focus on the line while it being paid out and back in.
Traditional visual inspection methods typically only examine one side of the line while it is in motion at high speeds. Consequently, relying on an operator's split-second decision regarding the line's continued safe use has always been fraught with risk. Moreover, maintaining lines to a specific safety factor was challenging, as accurately determining their health necessitates breaking the line to assess residual strength.
Gaining more precision around inspections and transparency into the line's quality was vital, particularly for mission-critical assets that directly affect operational safety, like stringing lines.
Download the white-paper to discover how Wagner-Smith Equipment leverages the Scope Control system to deliver the safest and most reliable stringing line equipment in the industry.
-